Family Therapist and Family Counseling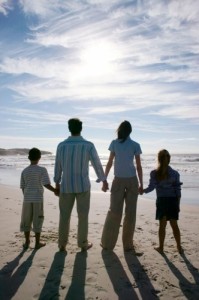 I often get calls from parents who describe emotions that are "all over the board"–frustration, anger, fear, confusion, and apathy/burnout. Sometimes a child is acting out at home or school. There might be a death in the family. A family member might have a substance abuse problem. The parent making the initial call often uses the word "chaotic" to describe the status of the family.
Licensed Family Therapist
I am a licensed marriage and family therapist and have worked with families for 30 years. I work hard to create a safe, nurturing, optimistic space for families to do change work. Family therapy is a method of therapy focused on working with the entire family rather than the individual. The focus of therapy is on understanding and treating emotional problems and crises within the context of their families. Each family member (including young children) is considered an equal part of the therapy process.
Common problems include:
School difficulties
Divorce
Remarriage/blended families
Bereavement
Drug and alcohol abuse/addiction
Family violence
Sessions are 50 minutes in length and are usually scheduled on a weekly basis.
I serve the Richardson, Garland, and Plano TX area.