Counseling Richardson TX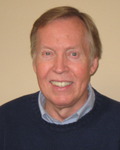 Carl W. Pearce is a licensed marriage counselor and family therapist in Richardson, TX specializing in general counseling, marriage counseling, couples counseling, family therapy, anger management,anxiety disorders, depression, drug abuse & alcohol counseling, divorce, and more.
Therapy Goal
My goal is to help you begin the process of making positive changes in order to address immediate challenges in your life. Strategies for creating a happier life are possible as unwanted behavior patterns and perceptions are targeted and addressed in the therapy process.
I offer resources, professional guidance and active feedback in a warm, supportive environment.
Contact me for an assessment today: Carl W. Pearce MA, LPC, LMFT, 1701 Gateway Boulevard #465 Richardson, TX 75080
972-480-5807